Restaurant and terrace for a pleasant sitting with a view of Vyšehrad
----------------------------------------------------------------------------------------------------------------------------------------------------
The restaurant is ready for you from 7:00 to 10:00. We offer an excellent breakfast and fresh coffee. We serve breakfast in the form of a buffet full of goodies (eggs, sausages, cold cuts, cheese, fried bacon, beans, cornflakes, muesli, yogurt, bun and more).
The restaurant offers breakfast only. After that the restaurant is closed.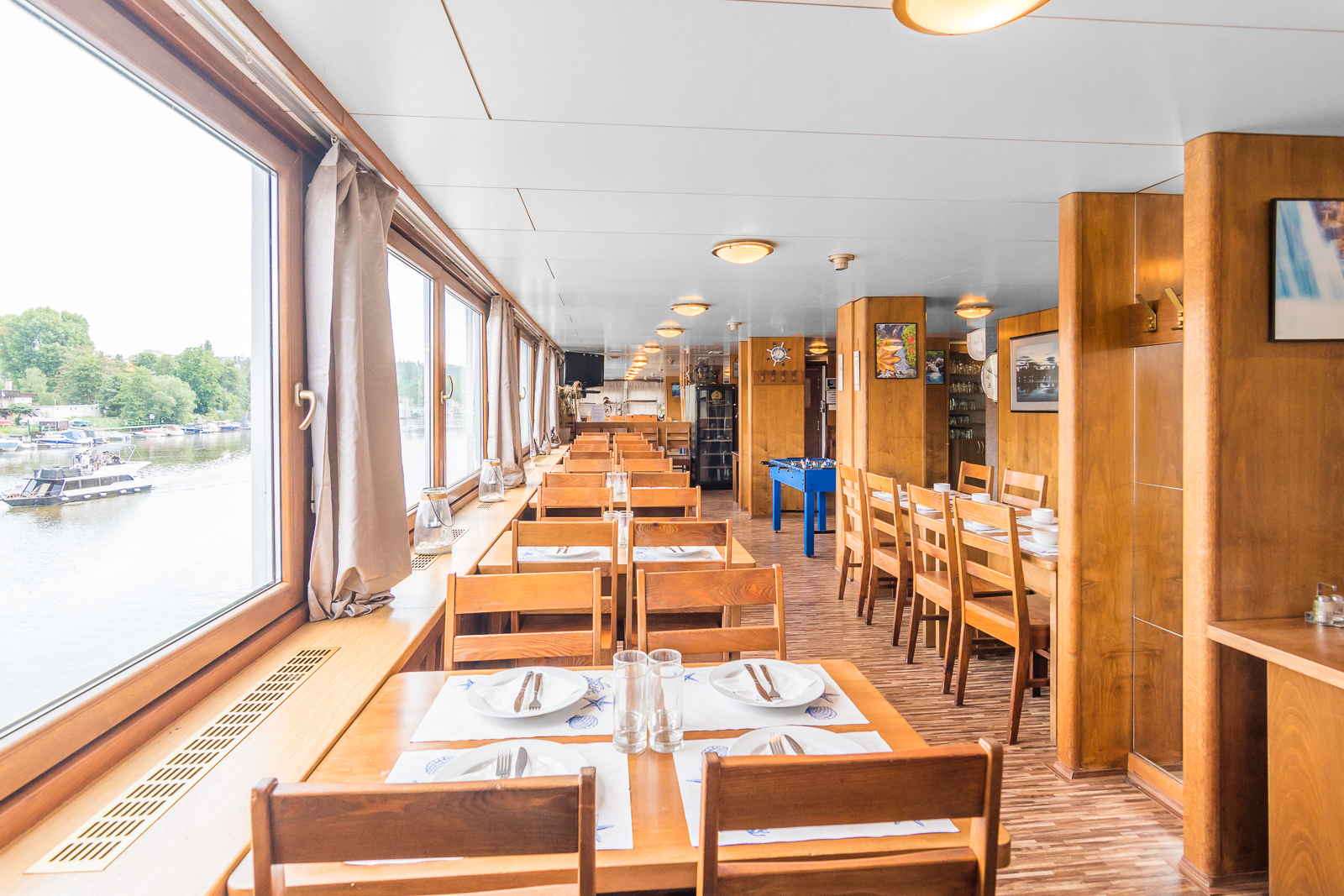 The terrace is available on the top floor of our boat. Here you can sit with a cliff of wine or another drink with a beautiful view of the Vltava and nearby Vyšehrad. The terrace is also suitable for events, weddings, celebrations, anniversaries or other entertainment.